Raw Materials used in creating lime wash paint by Bauwerk Colour
Sustainability and environmental aspects are at the heart of creating the hundreds of limewash paint colours we offer at Bauwerk Colour
What Is Bauwerk Limewash Paint?
We manufacture our paints by utilising a simple elemental cycle of earth, fire, water and air.
Our paints work differently, we make them with clay, minerals and beautiful natural pigments.
Limewash is a thin layer of limestone that dries on your wall by taking in carbon dioxide from the air, just as plants do.
Our limewash paint has zero V.O.C* and is made from natural renewable resources, with a PH level of 14 it is free from biocides, formaldehydes, and preservatives with natural antibacterial qualities.
Our paints are suitable for a high-humidity environment.
Limewash is not film-forming and therefore not prone to blistering or peeling, even in high-humidity environments such as bathrooms. BAUWERK Limewash paint is made from natural materials which is different from a conventional low or zero V.O.C.* You can even paint and sleep in the room on the same day
*V.O.C Volatile Organic Compounds are solvents used in coatings, paints, and inks., they become gasses that are emitted into the room.
How Are Bauwerk Limewash Colours Created?
BAUWERK colours are made using natural pigments, sourced from all over the world, to create a range of colours that celebrate the innate and natural beauty of pigments. We do not use tinting machines or industrial processes to create our colours rather we draw on our years of experience and eye for colour creation. Our colours are especially inspired by what we see in nature, as everything we need to understand about colour can be found there.
Millions of micro-crystals are formed when our paint cures, creating a unique luminosity and depth of colour. Limewash paints have been used for centuries to preserve our built environment.
Especially interesting to understand for exterior application, that they will not alter the permeability
of your wall surface – moisture can freely escape and your walls will keep 'breathing'. Not all limewash paints are created equal, we are passionate about what we make, and we believe what we leave out of our limewash is important as what we put in.
PIGMENTS
What are the colourants or pigments used in Bauwerk Colour Limewash paint?
We only use powder pigments, never any industrial tints or colourants.
We source our pigments from various places from around the globe.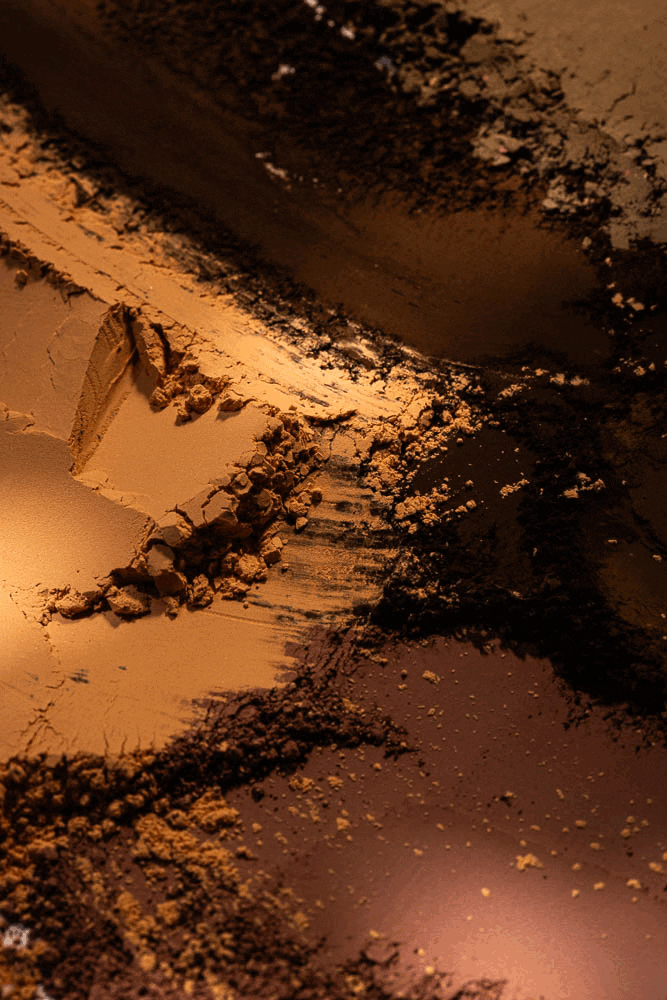 Most come from Australia, Italy, France, the UK and the US, some also from Malta or Belgium.

Almost all pigments are of natural origin and are the same as those used by the cosmetics industry (ie lipsticks or eye shadows).
All of the above supplier do adhere to all relevant EU / US / UK / AU safety standards. 
The US supplied pigments are man made pigments, produced by blending, heating and grinding certain amounts of different minerals.

We don't offer colours that can only be produced with pigments we believe are harmful to humans. For instance we don't offer a fire engine red or canary yellows as indeed, they can only be made with Cadmium pigments, which we don't want to handle ourselves.

Apart from that we also use natural clays as a thickener and as a colouring agent itself.

Some of our colours do contain a small percentage of Titanium Dioxide, which is classified as a heavy metal containing pigment. However, we can provide a list of colours that are TiO2 free. Please contact us if you'd like to get the most recent one.
We are working hard to fill out our FAQ for you to make your life easier. In the meantime, you can contact our support team via our Contact Us page.
We are always happy to help you with any questions you may have.