Distressed Lime Wash Application over Brick Walls
How to prepare a brick wall to be painted with lime wash paint in a distressed look


Lady Carolina Technique Project
If your interested in a look like in the Lady Carolina Project
Have a cotton cloth ready to rub off any excess paint you wish to remove again
• clean the surface you are about to paint
• brush on some clean water to make the bricks less absorbent
• dip the brush into the paint (only about 1 cm is enough) and shake all excess paint off
• hold the brush at right angle to the wall (see image below), but vary the direction constantly and let the bristle do the work. There is no need to apply too much pressure
• work light and fast - spreading the paint a s far as you can (if the brick are to dry make them damp again)
• make sure you do not deposit too much paint into any deeper holes or recesses, if you do, use the cloth to rub some paint off again immediately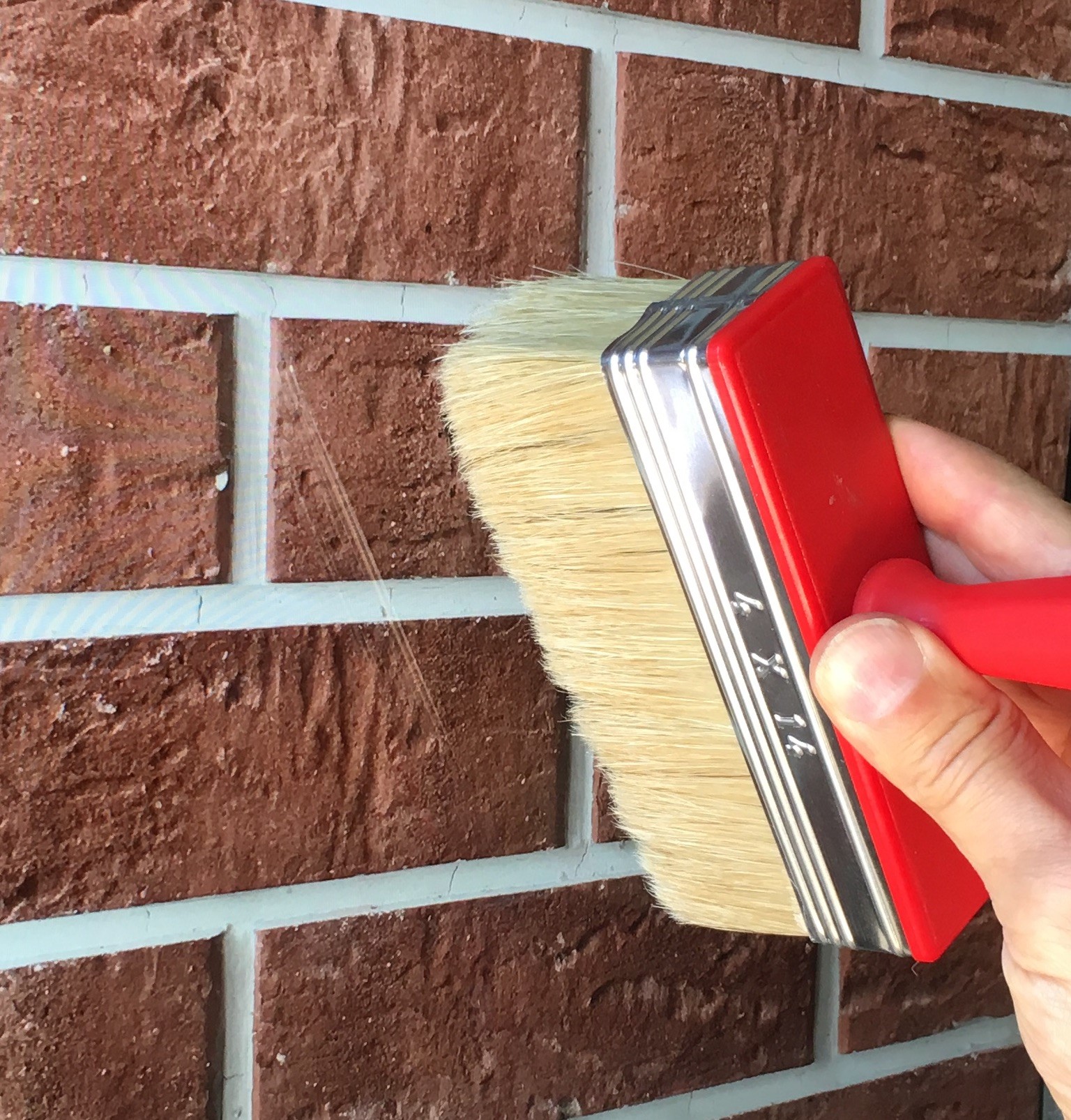 On Brick it is just a matter of painting layers of colour and rubbing back with a wet cloth, the area where the paint should look worn,
A good idea is to brush on water to the areas you wish to rub back, before painting so those bricks do not take in so much paint.
We would recommend you to do a sample test to ensure you have the technique you wish for.
Basically you need to play around bit to create the look you are after.
see also full cover on brick wall.